Our Business Partners
GGA Retirement

GGA Retirement was started 10 years ago at a client's request to create a comprehensive solution for employers and employees to reduce fiduciary responsibility. We serve as an Investment Fiduciary to employers across a number of different industries and platforms. GGA performs due diligence on funds and vendors to reduce cost and simplify the day to day for the employer. We enhanced the employee experience by creating technology where an employee can achieve a personal investment solution, setting them on a path towards a successful retirement. Our personalized service has consistently resulted in higher employee participation and savings rates.

For a free consultation and plan review please contact:

Michael Rosenthal - Granite Group Advisors at (203) 210-7814 Office; (732) 890-0170 Cell or through email. Our website: https://www.ggaretirement.com/



We have been providing strategic solutions for the planning, execution and management of retirement plans since 1956. We provide actuarial, investment advisory, consulting, administrative and compliance services for all types of retirement plans.
We focus our expertise and experience to deliver all of the elements needed to identify challenges, achieve plan sponsor goals and exceed participants' expectations. Our consultative approach and reliance on best practices have made us a regional leader with a reputation for delivering what we promise. It has also resulted in hundreds of satisfied clients. Shouldn't you be one of them?
https://hhconsultants.com/muni2020?utm_source=digital_ad&utm_medium=banner&utm_campaign=muni2020&utm_content=shrm
CT Rides | Telework
CTrides Telework, a program of the CT Dept of Transportation, is a free and comprehensive resource for employers interested in implementing telework programs for employees seeking to introduce and/or improve current teleworking in their daily work schedule.

The Human Resource Consulting Group
The Human Resource Consulting Group is an administrative service and HR support organization providing an end-to-end, single source solution including payroll, tax management, applicant tracking, onboarding, HR administration, performance reviews, employee and manager portals, leave management, time and labor management, expense management, ACA compliance reporting, analytics and much more!
HRCG delivers services with powerful technology backed by the support of experienced, certified HR and Payroll professionals.
The Human Resource Consulting Group
Phone: 203-881-1755
Fax: 203-881-3135
http://hr-consulting-group.com/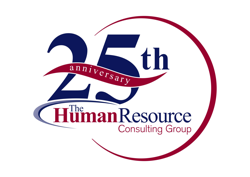 Ogletree Deakins
Ogletree Deakins is one of the largest labor and employment law firms representing management in all types of employment-related legal matters. Premier client service, as outlined in the firm's Client Pledge, is one of the firm's top priorities and a cornerstone of its core values. U.S. News – Best Lawyers® "Best Law Firms" has named Ogletree Deakins a "Law Firm of the Year" for nine consecutive years. In 2020, the publication named Ogletree Deakins its "Law Firm of the Year" in the Labor Law – Management and Litigation – ERISA categories. Ogletree Deakins has more than 900 attorneys located in 53 offices across the United States and in Europe, Canada, and Mexico. The firm represents a diverse range of clients, from small businesses to Fortune 50 companies.
Upcoming Webinars:
https://ogletree.com/webinars-seminars/
To assist employers during the COVID-19 pandemic, Ogletree created a complimentary summary of closure orders, and orders related to screening employees and the use of face masks, which is updated regularly and can be accessed by clicking on following links:
John G. Stretton
(203) 969-3100