Event Details
DEIB, Best Practices in the Employee Lifecycle - In Person (Milford)
Date:
March 29, 2023, 7:30am – 9:00am
Organizer:
Location:

Pop's Family Restaurant
134 Old Gates Lane
Milford, Connecticut 06460

Price:

$35HRACC/CT SHRM Chp Members; $45 Non-Members; $20 Students/In-Transition

Event Type:
iCal link
We know that the principles of Diversity, Equity, Inclusion and Belonging touch upon every aspect of the employee lifecycle, from defining the essential functions of the position to recruitment, sourcing, selection, employee engagement, retention and termination.

In this session, our presenter will offer a high level framework of DEIB strategy, and share best practices utilized in some of today's leading companies. Learn how your organization is doing compared to other leading companies.
How does one start such a strategy? When is the right time to revamp or introduce such a strategy? Who drives the results? What key metrics are utilized to measure success? Our presenter will explore these topics and offer insights.
OUR SPEAKER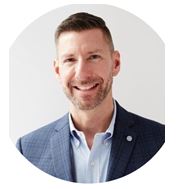 Brian Klecatsky(he/him/his)

Brian is a DEI leader and corporate professional who has worked across a variety of industries. By partnering with executives, human resources and associates, Brian spearheads enterprise D&I strategy from assessment to program implementation.
He designs culture shaping programs in support of women and underrepresented groups while increasing engagement through the lens of D&I best practices. Brian speaks on a range of topics from micro-aggressions and the power of language to civility in the workplace as well as the role that while male allies play in DEI initiatives. Read more here.
OUR SPONSOR
Maryann Donovan
857 Post Road, Suite 350, Fairfield, CT
203-866-2444