Event Details
RESCHEDULED - The Evolving Role of HR: "Financial Acumen as Your Ally to Making Positive Impact" (SOCT)
Date:
March 28, 2023, 11:30am – 1:30pm
Organizer:
Location:

Divina Modern Italian Restaurant
275 Summer Street
Stamford, CT 06901

** Located at the ground level of the Courtyard by Marriott
Parking is either on-site or street

Price:

$35 SOCT Members; $45 Non-Members; $25 Students & In-Transition

Event Type:
iCal link
"Financial Acumen as Your Ally to Making Positive Impact"
What can you do as an HR leader to make positive impact within your organization to increase your value at the same time? HR has evolved: HR's role; HR's value; HR's reach within the organization. All of this has changed!
Business leaders are looking for HR to guide them in growing efficiently and successfully in an ever-changing economic environment. Becoming fluent in business finance, HR can gain an edge. Anna is here to show how this doesn't need to be difficult!
Anna will teach us how HR can master the language of the business results in order to increase their value and impact.
In this session you will:
Discover 3 tips to grasp finance with ease so you can speak the language of finance.
Learn 5 keys you need to know about finance to keep it simple with clarity and focus.
Explore how your HR role contributes to business results so you can maximize your value.
Feel confident and inspired to make the great impact you want!
HRM/HRCI Credit APPROVED!
REGISTER HERE

Our Speaker: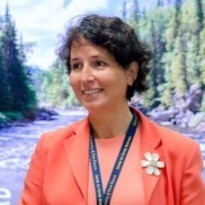 Anna Anette, MBA
Edelweiss Group
Edelweiss Academy of Mastery
anna@edelweisslearning.com
Linkedin.com/in/AnnaAnnette
Anna Annette teaches and coaches in the space of personal growth, business financial acumen, change resilience, creativity, and innovation.
She started teaching experiential business simulations for Fortune 500 companies over 22 years ago. Fifteen years later, Anna became certified in psychology and created a game-based finance for non-financial minds program that removes all intimidation in learning finance. Anna's path continued into learning, practicing, and mastering energy healing. She now integrates psychology and energy flow techniques she developed into all her programs empowering her students and clients believe in their limitless potential to bring their dreams into reality.